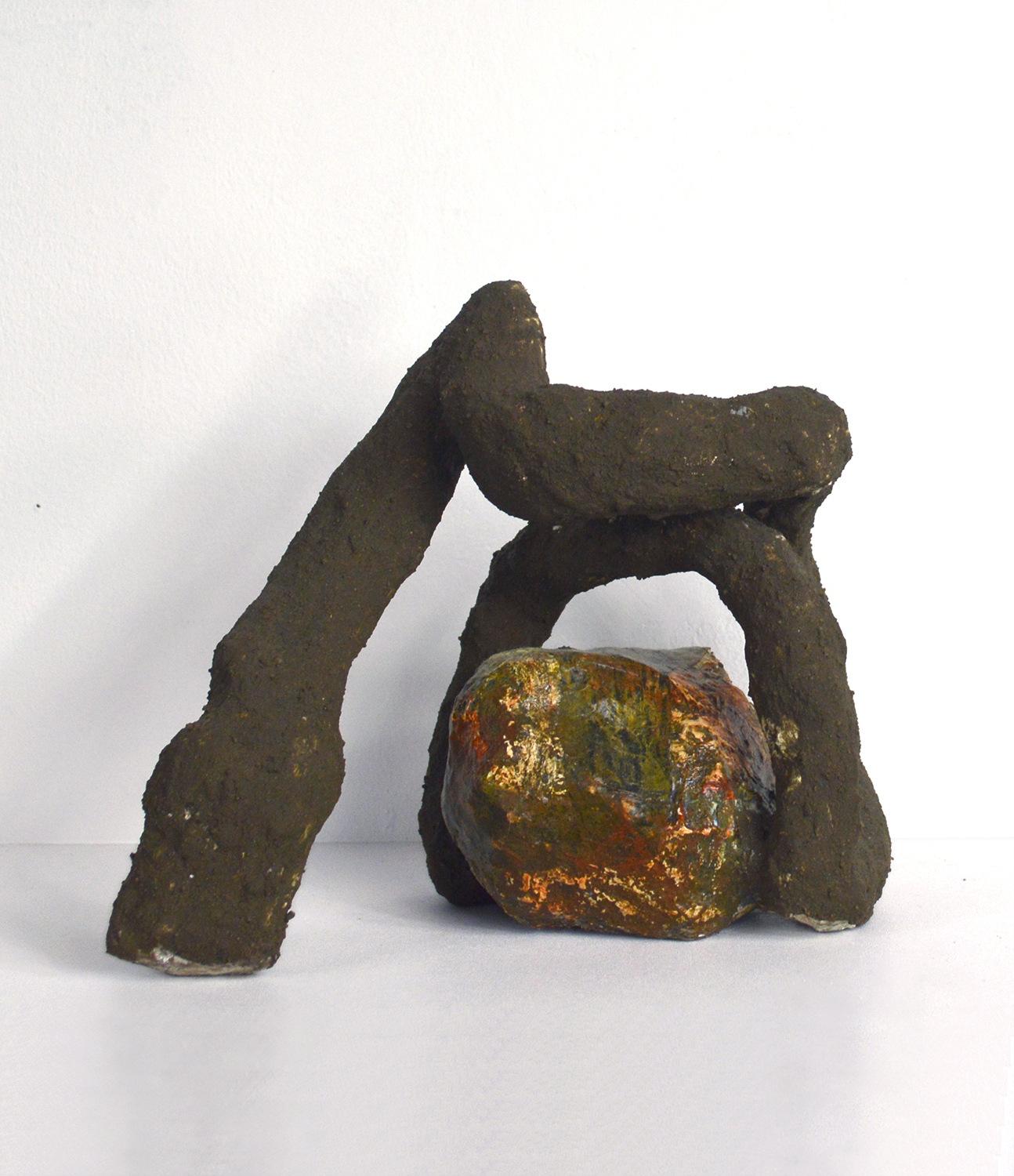 Growth
Paper pulp, aluminum foil, gouache, soil, and collaged rubbings
8.25" x 7.25" x 5"
2021

Knot
Air-dry clay, soil, gouache, crayon, and aluminum foil
8.5" x 6.75" x 6"
2021
Arched Roots
Paper pulp, gouache, soil, pastel, and aluminum foil
5.5" x 7.25" x 7.25"
2021











Land Collection I-III (Swans Island, Maine)

Concrete and Found Natural Materials
Various Dimensions
2019

Installation for the Terrain Biennial 2019 in Portland, Maine, Fall 2019. Shared site with artist James Chute and his installation CHARC at 107 Bradley Street. Photos taken in September and November 2019.

Concrete casts of rocks along the Maine coast capture the intricate and unique textures of place. The concrete has been mixed with collected natural material, soil, stones, seaweed, and other found items, which peak through the surfaces. These low-relief casts are an attempt by the artist to capture a landscape, an act fueled by nostalgia for place and a desire to understand the physical traits of the land.






Mapped Artifact
Two-Sided plaster cast with gouache, ink, crayon, and glue
12.5" x 15.5" x 0.5"
2018